Ketan Shende
8 months ago
Author: Trans Crime
Tags: Alcohol, Child victim, Convicted 2023, Drug misuse, England, Gender issues cited as mitigation, Ketan Shende, Links to other sex offenders, Liverpool, Mental health, Merseyside, Multiple victims, No jail, Offended 2022, Personality disorder, Reoffended while on licence/bail, Suspended sentence, Trans woman
Ketan Shende, a male who identifies as a transgender woman, was convicted at Liverpool Crown Court in February 20023 of four counts of distributing indecent images of children, one of possession of indecent images and four of making indecent images.
Shende, 42, received a two-year prison sentence suspended for two years, and was told to complete 200 hours of unpaid work and a rehabilitation activity requirement of up to 25 days, as well as being told to sign the sex offenders' register and being subjected to a 10-year sexual harm prevention order (SHPO).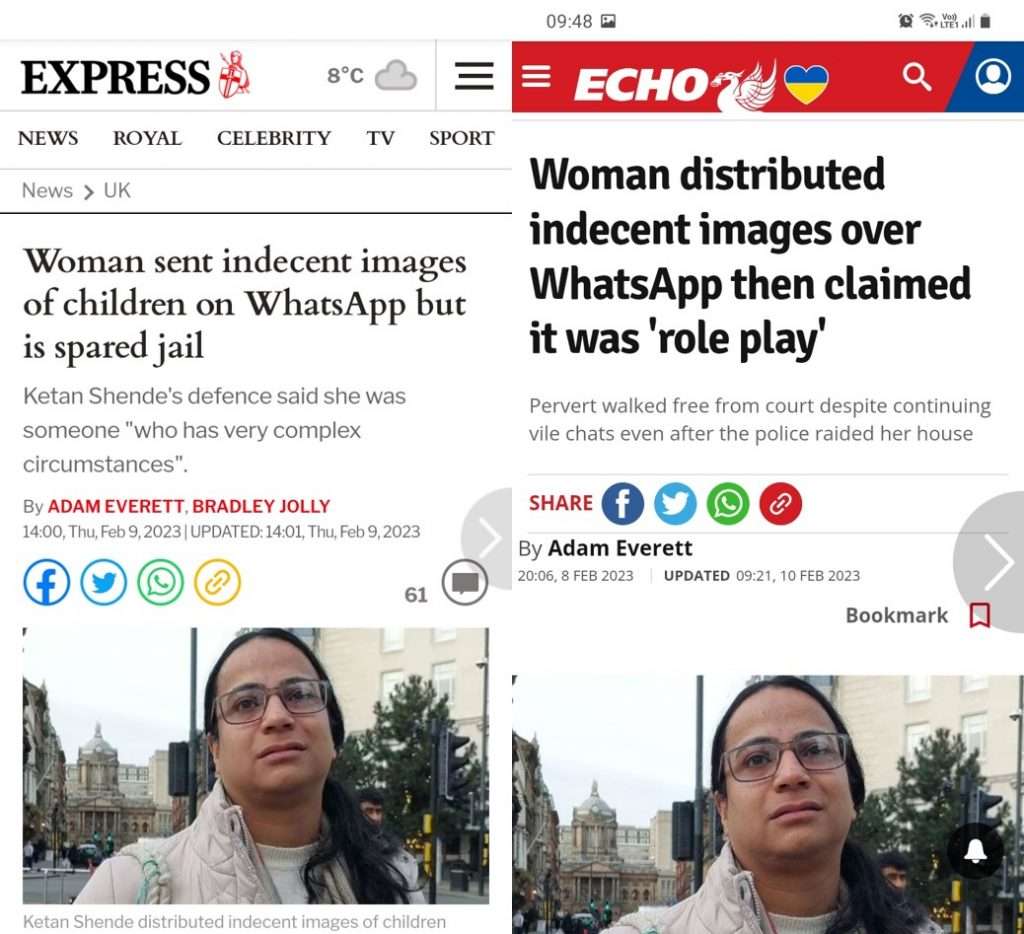 Police had seized Shende's mobile phone in March 2022 on which they discovered 84 indecent images in category A – those graded as showing the most serious forms of abuse – including pictures and videos showing children aged as young as four being raped. Also found were 30 category B images and 35 in category C, which had been collected since October 2020. When police executed another search warrant in January 2023 following further intelligence, another indecent image of a child was found which Shende had, as previously, shared with other perverted men on the internet. Under interview, Shende denied having a "sexual interest in children, but enjoyed role playing and sending these images to other people". The judge described the court as being right to be sceptical of that claim and continued: "The trade in child pornography is a disgusting and evil trade. It results in misery to the children who are victims, particularly where the purpose is the sexual gratification of deviant adults."
Despite Shende more than likely not having a gender recognition certificate (the court heard of a history of depressive illness, alcohol/drug misuse, personality disorder and emotional trauma while seeking to transition from male to female), media reports referred to the offender as a 'woman' and used female pronouns throughout.
Image credit: Liverpool Echo
Media reports
Liverpool Echo https://www.liverpoolecho.co.uk/news/liverpool-news/woman-distributed-indecent-images-over-26190141 archive
Daily Express https://www.express.co.uk/news/uk/1732707/woman-indecent-images-children-spared-jail archive