15 yr-old transvestite burglar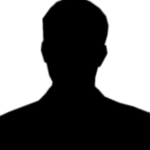 A 15 yr-old male transvestite was convicted of burglary at Rickergate Magistrates' Court in Carlisle in June 2019 after stealing large amounts of a woman's underwear from a drawer in her home.
The boy told police he liked wearing women's underwear and had entered her home via the garage while she was out for a walk.
The woman then saw the boy acting suspiciously around her home, crouching down as he moved along the side of her house while carrying a rucksack.
See this tag for multiple examples of trans-identified males committing sexual offences involving women's underwear. This tag collates examples of trans-identified males stealing women's clothing.
Media reports
News & Star https://www.newsandstar.co.uk/news/17733741.eden-boy-15-stole-neighbours-underwear/ archive