John Russell Leathwaite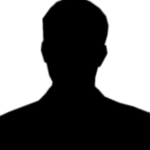 John Russell Leathwaite, a male transvestite, was convicted at Chester Magistrates Court in July 2019 of committing an act outraging public decency.
Leathwaite, 45, was observed on a riverside bench several times by a male passer by (and three hours later by a police officer) wearing women's underwear with his penis exposed. He also had a pornographic magazine and half a tub of Vaseline with him.
He initially claimed he had just been "going for a wee" but later admitted he had been masturbating. The defendant apparently had four previous convictions for seven offences but had been out of trouble for a number of years.
While describing the defendant's actions as "deviant behaviour", magistrates chose not to impose a custodial sentence for the sake of Leathwaite's family.
He was issued with a community order to undertake 20 days of rehabilitation activity and abide by a 7pm to 5am curfew every day for 12 weeks. He was also ordered to pay £85 court costs and an £85 victim surcharge.
See this tag for multiple examples of trans-identified males committing sexual offences involving women's underwear.
Media reports
Chester Standard https://www.chesterstandard.co.uk/news/17764375.chester-dad-women-39-s-underwear-pleasured-three-hours-riverside-bench/ archive