Thomas Feeney
6 years ago
Posted in:Assault/Wounding, Burglary/Robbery, Kidnap/Abduction, Possession of weapons, Rape / Sexual Assault, Sexual Offences, Stalking/harrassment/threats, Theft/ Fraud/ Money laundering, Violent Offences
Author: Trans Crime
Tags: Aged 40-49, Autogynephilia, Convicted 2014, Crimewatch, Crossdresser, DNA, Extreme violence, Female victim, Fetish, Glasgow, Home invasion, North Lanarkshire, Offended 2013, Rape kit, Scotland, Stealing women's clothes, Thomas Feeney, Transvestite, Victim impact statement, Women's/child's underwear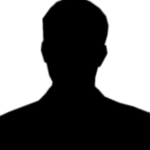 Thomas Feeney, a violent male transvestite, was convicted in 2014 of robbery, sexual assault with intent to rape and using an imitation gun with intent to cause the victim to believe unlawful violence would be used against her. He was sentenced to 12 years in prison at the High Court in Glasgow.
Feeney, 47, went equipped with a mask, cable ties, duct tape and an imitation gun to the remote location where the 33 year old female victim was staying with her fiance. He bound her wrists, eyes and mouth with duct tape and told her he was abducting her to use as his sex slave. He then robbed her of cash and sexually assaulted her before stealing her underwear from the laundry basket and making off in her car.
At his trial, Feeney told the court he likes to dress up as a woman, saying "It's private. It's what I've done for four or five years. I go to country places and wear women's clothes."
Although Feeney left behind his DNA, it was not on the database and the police made an appeal on BBC Crimewatch (see Lisa Hauxwell, another violent male trans sex offender who also featured on Crimewatch). He was not caught until his mobile phone was found by a dog walker two months later, alongside the victim's stolen underwear.
The court heard that Feeney's brutality had had profound consequences for the victim as she was now terrified to be alone as a result of his horrific attack on her.
See this tag for other cases of violent trans-identified male sex offenders who have assembled a rape kit to use in their assaults on women.
See this tag for further examples of violent trans-identified male sex offenders who were convicted using DNA evidence.
See this tag for multiple examples of trans-identified males committing sexual offences involving women's underwear. This tag collates examples of trans-identified males stealing women's clothing.
Media reports
Herald Scotland https://www.heraldscotland.com/news/13183138.cross-dressing-sex-attacker-is-sentenced-to-12-years-in-jail/
BBC https://www.bbc.co.uk/news/uk-scotland-glasgow-west-29478444 archive
Daily Record https://www.dailyrecord.co.uk/news/scottish-news/sex-attack-accused-tells-glasgow-4371363
Glasgow Times https://www.glasgowtimes.co.uk/news/13293152.sex-attack-man-gets-12-years/
Evening Times https://www.pressreader.com/uk/evening-times/20141004/281736972686360