Cleethorpes Transvestite Sex Offender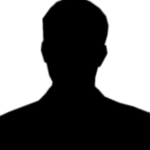 A male transvestite sex offender is sought by police in Cleethorpes after he masturbated at a 16 year old girl on a bus in November 2019.
He was wearing women's underwear, described as "red lace knickers" and was "chubby, with short grey hair and a stubble beard." He was also wearing a black coat.
The man waited for the victim's friends to get off the bus before he started masturbating at her. The girl's mother commented that "She has been badly shaken ever since it happened, and she has been very quiet and not quite herself. It has probably put her off getting the bus now."
See similar cases in Sheffield, Poole, Wilmslow, Falmouth, Islington, Pontefract, Leicester, Londonderry, Penge and Manchester – transvestite sex offenders sought for indecent exposure offences all over the UK. All public decency offences are categorised under this section.
See here for further examples of trans-identified males committing offences involving women's underwear.
Media reports
Grimsby Telegraph https://www.grimsbytelegraph.co.uk/news/grimsby-news/man-red-lace-knickers-performs-3583830 archive