Dennis Reed
5 years ago
Author: Thomas Gradgrind
Tags: Aged 60-69, Autogynephilia, Chelmsford, Convicted 2019, Cross dresser, England, Essex, Female victim, Healthcare professional, Mental health, Military/Police/Prison officer, No jail, Offended 2018, Pleads guilty on first day of trial, Prosthetic breasts, Psychiatric hospital, Repeat offender, Sex toy, Transvestite, Victim impact statement, Vulnerable victim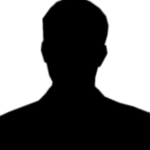 Dennis Reed, a violent male transvestite, was convicted of attempted oral rape, three counts of sexual assault and assault by beating after pleading guilty at Chelmsford Crown Court on the day his trial was due to start in February 2019.
Reed, 69, had initially denied the charges in October 2018 and had been under the care of Edward House, part of Chelmsford's acute mental health facility, The Linden Centre.
Reed, an army veteran who was a prescription delivery driver, repeatedly assaulted the vulnerable, housebound, elderly female victim in her own home over a period of six weeks between August 13 and September 21 2018. He reportedly pre-planned the abuse and made suggestive comments to the victim about his sexual preferences which included cross dressing . A search of his vehicle after his arrest found a bag full of women's clothes, fake breasts and sex toys.
Judge David Turner delayed sentencing until the start of April and said a Section 45a hospital order would be considered depending on the advice of psychiatrists.
Update April 2019
On the advice of a (male) psychiatrist, the (male) judge at Chelmsford Crown Court imposed a section 37 hospital order and remanded Reed to Edward House – apparently a low-security, inpatient facility for people with mental health issues (i.e. vulnerable patients). Reed was also placed on the sex offenders register for life. Reed was diagnosed with a depressive disorder but the psychiatrist testified it played no part in Reed's offending.
Reed's vulnerable female victim has reportedly been left insecure, anxious and unsettled by the attacks and now gets worried whenever someone comes to her door. The judge told Reed "She has bad dreams, she feels isolated, unsafe and panicky. She suffered emotional turmoil, her quality of life has been diminished. You should feel thoroughly ashamed. She's not the person she was before this unpleasant exchange." In her victim impact statement, she also said she "still felt Reed's presence in my home" and feels compelled to check he is not in the house when she moves from room to room.
In addition to the sexual assaults and attempted rape Reed was convicted of, further terrifying and very upsetting detail was included in media reports, including how he threatened and bullied the victim then accused her of lying in his prepared statement.
Reed covertly made a copy of a key to her home and his violent sexualised behaviour escalated over a prolonged period of time to include threatening to come to her house dressed as a woman to "have sex with" (i.e.rape) her, dragging her into her bedroom and attempting to remove her clothes, masturbating while making comments about her body, striking her hard enough to leave bruises and telling her she would have to do as she was told.
Media reports
Essex Live
https://www.essexlive.news/news/essex-news/colchester-cross-dresser-tried-rape-2762883 archive
Daily Gazette
https://www.gazette-news.co.uk/news/17574977.dennis-reed-given-hospital-order-for-attempted-rape/ archive
East Anglian Daily Times
https://www.eadt.co.uk/news/chelmsford-crown-court-hospital-order-sentence-for-dennis-reed-colchester-1-5999287 archive
Daily Gazette https://www.gazette–news.co.uk/news/17460763.dennis-reed-admits-sex-assaults-on-colchester-pensioner/ archive
Braintree and Witham Times https://www.braintreeandwithamtimes.co.uk/news/north_essex_news/17004303.oap-in-the-dock-over-sex–assault–charges/ archive
East Anglian Daily Times https://www.eadt.co.uk/news/colchester-delivery-driver-in-court-for-rape-of-elderly-woman-1-5707942 archive
ITV https://www.itv.com/news/anglia/update/2018-09-24/prescription-delivery-driver-in-court-for-sex-offences/ archive