Luke Proctor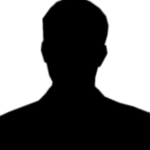 Luke Proctor, a male transvestite, was convicted at Telford Magistrates Court in October 2019 of three counts of outraging public decency.
Proctor, 33, who lives with his mother in Telford, was seen through his bedroom window by neighbours on multiple occasions 'carrying out obscene acts' (i.e. masturbating).
The Shropshire Star reports that a witness 'told the court how she saw Proctor "trampolining" on his bed in women's underwear, carrying out an indecent act alone. His explanation was that he sometimes put in his ear buds and danced to music while wearing ladies lingerie, and forgot to shut the curtains this time. When asked by his defence advocate Rob Edwards whether he did it for sexual kicks, Proctor said no, and that it was more "a form of self expression". ' On another occasion he professed to be fixing the curtains and the prosecution noted that the so-called 'great lengths' he went to, to keep his habit secret did not concur with the facts of the case.
Proctor appealed his sentence of six months imprisonment at Shrewsbury Crown Court in January 2020, claiming he didn't cross dress for sexual gratification, and that he tried hard to keep it a secret since he began at the age of around 11 or 12. This is an exceedingly familiar 'origin story' for males who have autogynephilia – i.e. men who are sexually aroused by the thought or image of themselves as women.
While refusing to overturn the conviction, the judge suspended the jail term for 24 months and imposed a two-year community order. Proctor was ordered to do 200 hours unpaid work, 25 rehabilitation activity days and pay £225 court costs. He was also given a five-year restraining order banning him from contacting one of the witnesses.
See also Barry Mason who was similarly convicted in 2018 of outraging public decency by masturbating while wearing women's underwear on the roof of his house. See this tag for further examples of trans-identified males committing offences involving women's underwear.
Media reports
Shropshire Star https://www.shropshirestar.com/news/crime/2020/01/21/shrewsbury-cross-dresser-seen-bouncing-on-bed-in-lingerie-carried-out-sex-acts/ archive