IDEVAW 2017: Naming & recording male violence against women & girls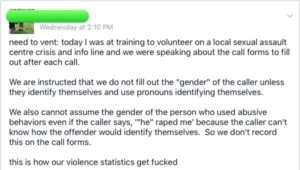 Saturday 25 November 2017 is the International Day for the Elimination of Violence against Women (#IDEVAW) and marks the start of 16 Days of Activism highlighting initiatives aimed at galvanising worldwide efforts to ensure women and girls everywhere can live with dignity, respect & free from violence.
In 2008, the UN identified the need for reliable, comparable global data collection and analysis systems in order to assess the effectiveness of policy measures, fund services and track progress over time towards eliminating violence against women and girls. For example, the Department for International Development reports that international data collection is currently limited only to people ages 15-49 meaning that violence and abuse against older women is not monitored or reported at a global level. Unless we can define the problem, we cannot hope to implement effective prevention measures and ensure the perpetrators  – who are, overwhelmingly, male – are held to account.
The European Institute for Gender Equality (EIGE) also reports that 'data collected may not record the sex of the victim and perpetrator, nor the relationship between them' and that this hampers efforts to identify certain types of violence (such as intimate partner violence) and make comparisons across Europe. This is echoed in an article in the Guardian for IDEVAW where the CEO of a UK women's organisation highlights that discussion of "violence against women and girls" (rather than naming it as specifically male violence) shifts the blame away from the men who are responsible for the vast majority of domestic and sexual violence against women and girls globally.
Which brings us to our raison d'être. As Twitter recently suspended accounts set up to link to this site after trans activists organised mass reporting campaigns, it was fascinating to observe their reasoning, much of which amounted to supposedly 'painting trans women as violent offenders'. Leaving aside the fact that if males who identify as trans didn't perpetrate any violent offences this site would consist of many blank pages, what is notable here is the (willful?) blindness to our actual motivation; namely, ensuring that any government consultation on the Gender Recognition Act includes women's concerns on how self-declaration of gender could impact on data gathering and the dignity and safety of women and girls. An effort to advocate for female people hurt by male violence is interpreted as an effort to vilify male people and therefore silenced on a social media platform. Tellingly, among those calling for the accounts to be suspended, there was not one condemnation of the appalling violence  – or sympathy for the continuing trauma that many of the female (and male) victims have experienced.
For the avoidance of doubt, our position is that there is scientific evidence indicating that a male pattern of criminality is retained among those males who transition to live as the opposite gender and given the levels of male violence against women and girls in the UK, it is incumbent on the government to provide evidence to the contrary before implementing policies which could erode sex-based protections for 50% of the country. As we have already seen, violent crimes perpetrated by males who identify as trans are being recorded and reported as being perpetrated by females, and legislation allowing any male to self-identify as a woman can only increase this phenomenon, given males are responsible for the majority of violent and sexual offences in the UK. Offences which would once have been recorded as 'male perpetrator: female victim' could increasingly be recorded as 'female perpetrator: female victim' thereby completely obscuring the problem for a subset of offences. If there are certain instances where official statistics obscure the (biological, immutable) sex of the perpetrator we cannot trust those statistics to fully inform our analysis of male violence against women and girls and, in turn, inform our efforts to ensure women and girls in the UK can live with dignity, respect & free from violence.
For the 16 Days of Activism for 2017 running until 10 December, we will be updating this post daily to highlight some of the women and girls in the UK who have been the victim of a violent and/or sexual offence perpetrated by males who identify as trans women (or males who cross-dress and are therefore included under the 'trans umbrella'). We've also started to collate offences where the victims are female in this post and included extracts from victim impact statements in posts under this tag.
16 Days of Activism in commemoration and support of female victims of male violence
1. Bethany Hill was a 20 year old student described by her family as a "beautiful, loving young woman with everything to live for". She was tortured and murdered by her ex-partner Jack Williams and Kayleigh-Louise Woods, a male friend who identifies as a trans woman, in February 2016. In their victim impact statement, Ms Hill's family spoke of "the heartbreak of knowing that we will never see our beautiful Beth again, that they have denied her the chance to see her nieces and nephews grow up and taken her from us in such a brutal, cruel way, is unbearable.'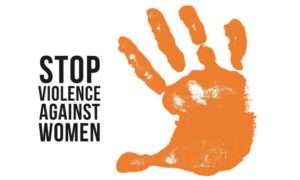 2. A 15 year old girl who was sexually assaulted by Dawn Love, a male who identifies as a trans woman. The victim said she 'could not sleep after the first attack' and broke down in tears when she got home. 'I couldn't get to sleep'. 'Every time I closed my eyes I could just see what she had done. I just kept hearing her voice. It was horrible.' She testified "I was so scared, I just didn't know what to do. I tried to get as far as I could away from her but I knew the door was locked. I just felt I was trapped.'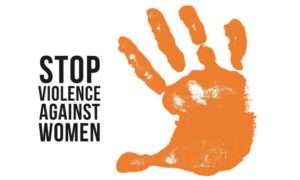 3. An unnamed woman (whose identity is obviously protected) who was raped and terrorised by Clare Lawton, a male who identifies as a trans woman, and Peter Steel, a male transvestite in 2011. They told her they were "cleaners" who tortured, raped and killed people on the orders of others in return for money. The judge said her attackers' crimes were sadistic and that it was hard to imagine that they belonged to the "same human race".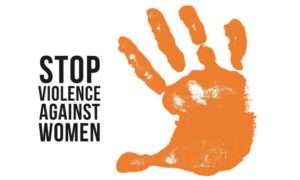 4. A female prison officer at women's prison HMP Cornton Vale who was attacked in 2014 by Melissa Young, a male who identifies as a trans woman who was remanded on a murder charge. Young lunged towards the prison officer, seizing and pulling her by the hair, causing her to fall to the floor, then lay on top of her kicked and struggled with her before biting her stomach, drawing blood.
5. Rachel Hudson, aged 20,  was tortured and killed in 2004 by husband Craig Hudson, a male who identified as a trans woman in prison. She died from a blood clot in her brain, brought on by septicaemia, dehydration and repeated assaults. When found wrapped in a carpet, her body weighed just six stone and had 60 separate injuries. Her ear was scarred and swollen and had split in half, her mouth was so injured that her bottom lip had detached and she had eleven broken ribs.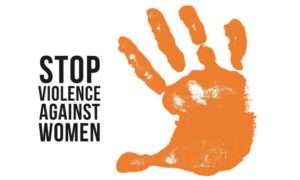 6. "Claire" was raped by Davina Ayrton, a male who identifies as a trans woman, when she was 15 years old. She spoke of the trauma she endured 'I kept getting flashbacks of the attack and nightmares. It tormented me so much I tried to kill myself.' She was only able to tell her mother that Ayrton had raped her after taking an overdose for the third time. With remarkable strength Claire has happily been able to begin to recover and now has a family of her own.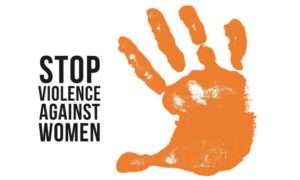 7. Lisa Ford, a victim of Claire Darbyshire (a male who identifies as a trans woman, subsequently convicted of the murder of a family member) who broke into her home and "soiled" (i.e. masturbated into) her underwear and "used" her clothing. She told the court "I feel like she has totally betrayed me. I feel unsafe at the moment because I don't know how much further she could go." Ms Ford had to change the locks to her own home three times since the incident in order to feel safe.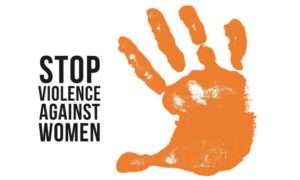 8. A young girl under 10, who was indecently assaulted by Jorven Seren, a male who identifies as a trans woman and believes themself to be a five year old girl. Luckily the child's mother was able to intervene and immediately remove the girl to safety but told the court she was "deeply shocked". The police had received reports regarding the defendant's behaviour towards children the previous year and Seren was also convicted of possessing almost 500 CSA images in 2016.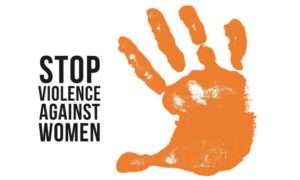 9. Four women who were raped by Robert Westmore, a male transvestite. At sentencing the judge said "His behaviour had the hallmark of physical and emotional abuse in which he exercised coercive and bullying control. His fixation about dressing up as a woman and having sex while so dressed caused significant distress and humiliation." One of his victims said "No woman should have to go through what we went through and if him being locked up protects others then it's a good thing."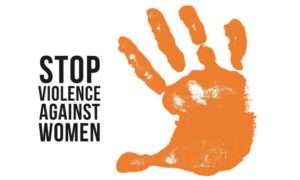 10. Susan Watson who was deliberately driven into and then punched in the face during a five year campaign of violence, intimidation and criminal damage by her neighbour Emma/Craig Bowman, a male who identifies as a trans woman. Ms Watson told police that Bowman had been 'making my life a misery' and that she was living in fear.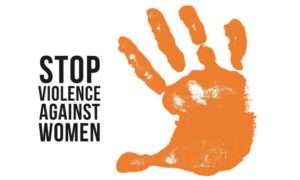 11. A 17 year old girl who was sexually assaulted by Paul Banfield, a male who identifies as a trans woman. The girl was the third young woman Banfield had similarly assaulted and the court was concerned enough to impose a restraining order banning the defendant from being in the town centre during certain hours in school term-time. Banfield breached the order in 2016 and received a community order.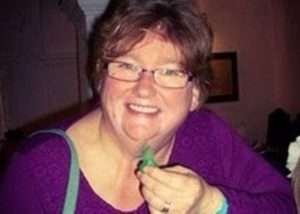 12. Frances Cleary-Senior, aged 49, who was stabbed to death after enduring almost 20 years of abuse, control and violence from husband Graham Cleary-Senior, a transvestite. The court heard that Mrs Cleary-Senior's family had initially shielded her 90-year-old mother from news of the stabbing and that she was inconsolable when she learnt her daughter had died. Police attending the scene noted that Cleary-Senior showed no remorse and he had done 'almost nothing' to help her after he stabbed her in the chest.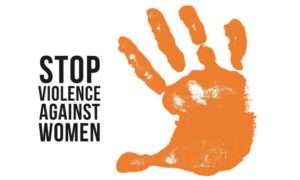 13. A woman and her 9 yr old daughter who were attacked in the street in an attempted robbery in 2015 by Laura Hudson, a male who identifies as a trans woman. In her impact statement, the child's mother said her daughter was so terrified that she ran off and was "hysterical" when she found her, saying: "She now won't walk anywhere on her own and is paranoid about every person she sees. But if I'm honest, I'm the same."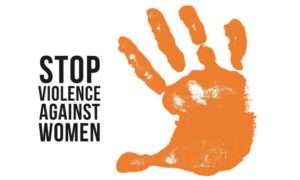 14. Multiple young women & girls who were sexually assaulted and harassed over a decade by Paul Reed, a male transvestite. Despite court orders banning him from doing so, Reed repeatedly disguised himself as a woman, altered his voice, body language and wore perfume in order to get close enough to women in public to assault them. One of his victims was reportedly "very shocked when she discovered she had been touched by a man."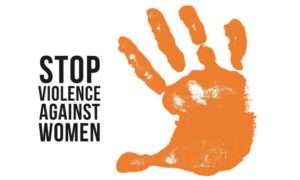 15. Female prison officers, nurses and members of the public assaulted and harassed by Andrew Burns/Tiffany Scott, a male who identifies as a trans woman. Burns, a serial violent offender who has hit a nurse across the back with a chair and used a trans identity to insist female prison officers search him, is subject to an Order for Lifelong Restriction (OLR) as he is considered an "unmanageable risk to public safety".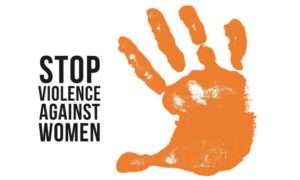 16. Two teenaged girls who were raped and indecently assaulted by Craig/Lisa Hauxwell, a male who identifies as a trans woman. Hauxwell went on the run after being convicted in 2014, putting his victims in fear for another two years before being apprehended via a BBC Crimewatch appeal. The police inspector in charge of the investigation described them as "truly horrendous crimes." 
Further reading:
The 2017 Femicide Census by Women's Aid and Karen Ingala Smith, CEO of nia, which provides a clear picture of men's fatal violence against women in the UK https://www.womensaid.org.uk/what-we-do/campaigning-and-influencing/femicide-census/
A comprehensive blog post by Helen Saxby on how we have reached a stage where men who self-identify as women could access protections designed to redress abuse, inequality & discrimination suffered by women When Women's Rights Are #NotaDebate